Cherie King Took Blogging To A New Level
Cherie King and I met about 3 years ago, both of us struggling to figure out how to use the internet in order to gain leads for our MLM business.  I personally let the MLM game go.  After 17 years.. I simply through in the towel and moved into total internet marketing training. Yet Cherie King did not waiver.  She stayed the path and found great success. Honestly she did it all with a little thing called a blog.
Cherie noticed that a few things had to line up in order for every thing to come together.
1. The Business– She had to have a passion for it

2. The Marketing Technique – She had to enjoy doing it

3. The pay out – It had to bring in a profit
Cherie King brought it all together and now is standing out as a marketer in our industry.  Make sure to watch this interview from beginning to end in order to really pick up all the nuggets that she drops about how you can literally take your blog and dominate your network marketing business.
This Interview With Cherie King Exposed More Then I Expected!
Here is an example of what Cherie King has accomplished!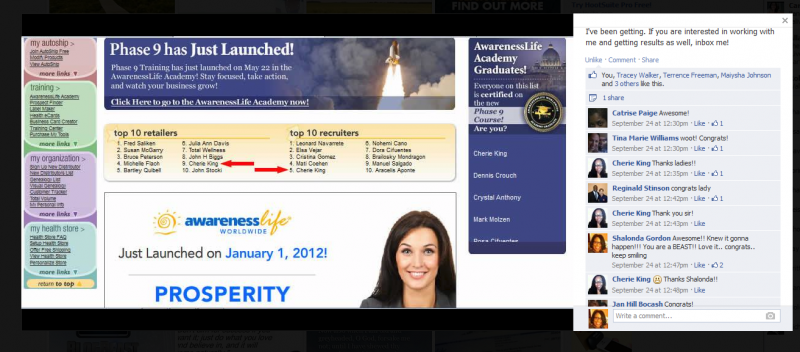 Now that you know the possibilities, it's time to take action.  If you like what you are hearing and are ready to find out more about working with me,
Click Here!
Keep Smiling,