Heart Lesson Part 3: Life As A Single Mom
You know some of us have been single moms from the moment we gave birth.
Others of us became single mothers through divorce or death.
For what ever reason God chose us to walk this journey.
In walking this journey we are given a certain amount of grace and mercy.
Heart Lesson Part 3 deals with looking over your life up to this point so that you can correct and adjust to create a better future.
Life as a single mom is unlike any other life.
Simply because it is an example to so many.
Really the life of mothers in general are unlike many.
See our lives are full of change.  As much as we try to bring consistency  to our lives and our children's lives, the more things seem to change.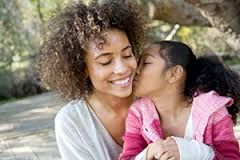 How Would God Summarize Your Life As A Single Mom Up To Now?
I was asked this exact question and I had to reflect over my life as a single mom and think about how God would summarize it.
I believe the conversation would leave me feeling like I am exactly where I'm supposed to be at this moment in my life.
I would actually say that most of us are in the exact where we should be at this time in our lives.
The real reason for this question isn't about where we physically are located.
It's more about who you consider is able to summarize your life.
During my life as a single mom, I have recently made a decision that only God can really summarize my life.
See sometimes we allow humans to dictate our success.
Over the past few months I have realized that what looks like straight failure to "man" is actually a great success to God!
At that moment I simply started ignoring "man" all together.
Yet it got real serious when I found scripture that backed it up.
Ok.. you may not know this.. yet when I can back up an action with scripture, my life as a single mom makes a complete change in order to line up with scripture.
Check this one out..
1 Corinthians 4:1-5  1So then, men ought to regard us as servants of Christ and as those entrusted with the secret things of God.  2Now it is required that those who have been given a trust must prove faithful.  3I care very little if I am judged by you or by any human court; indeed, I do not even judge myself.  4My conscience is clear, but that does not make me innocent.  It is the Lord who judges me.  5Therefore judge nothing before the appointed time; wait till the Lord comes.  He will bring to light what is hidden in darkness and will expose the motives of men's hearts.  At that time each will receive his praise from God.
When it comes to your life as a Single Mom, you only have to submit to God.. and God alone,
well until your husband shows up!
As you consider how you were created, and the fact that your journey includes being a Single Mom, you should already know that you ARE GREATNESS.
Not that you are destined for greatness, yet that YOU ALREADY ARE GREAT! As you observe your life, look at it from the prospective that YOU ARE GREATNESS.
You will find yourself responding to situations differently.
You will find yourself accepting less of what does not fill you with joy.
You will find yourself with a better life as a Single Mom.
Keep Smiling,
Shalonda Gordon
P.S. Place your name and email below and learn the one technique that literally changed my life.. trust me.. it's not what you think!(wink)