Heart Lesson Part 3: Life As A Single Mom
You know some of us have been single moms from the moment we gave birth.
Others of us became single mothers through divorce or death.
For what ever reason God chose us to walk this journey.
In walking this journey we are given a certain amount of grace and mercy.
Heart Lesson Part 3 deals with looking over your life up to this point so that you can correct and adjust to create a better future.
Life as a single mom is unlike any other life.
Simply because it is an example to so many.
Really the life of mothers in general are unlike many.
See our lives are full of change.  As much as we try to bring consistency  to our lives and our children's lives, the more things seem to change.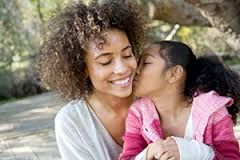 How Would God Summarize Your Life As A Single Mom Up To Now?
I was asked this exact [Read more…]